Using glass art to connect young people from diverse cultural and economic backgrounds to better futures.
Hey! I am first heading line feel free to change me
All youth, ages 12-20, in Pierce County can participate in our programs, which take place in public schools in Tacoma and Franklin-Pierce School Districts.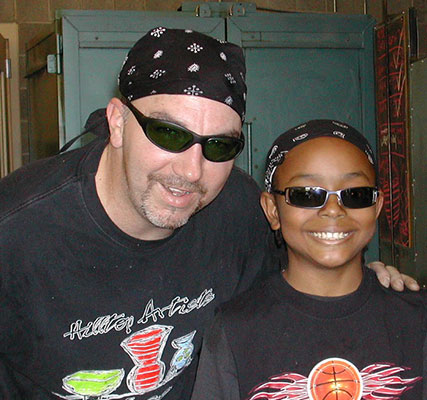 Hey! I am first heading line feel free to change me
Between 2007 and 2014, 96% of all eligible Hilltop Artists students graduated from High School. 58% have gone on to Postsecondary education, 50% are employed, and 25% are doing both.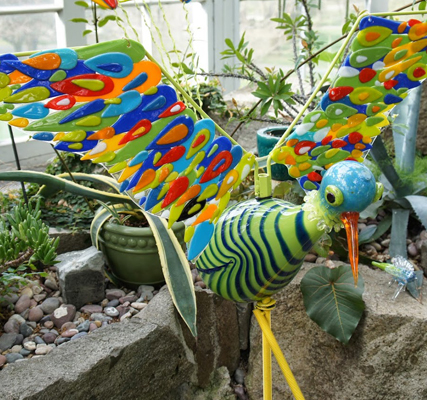 Featured Stories
A Hilltop Artists student, Layla, was reflecting upon her own history when she told our Beadmaking Instructor, Carla, "Maybe if I had had women like you, Kathy, Lauren, and Jessica (Hilltop Artists staff members) in my life earlier, I might not have gotten into trouble like I did." Layla first came to Hilltop Artists through Arts Connect, our program for girls referred to us by the court. After she completed Arts Connect, she wanted to stay…
read more

→
Kenny has shown strong dedication to glassblowing over the multiple years he has been a Hilltop Artists student. He began blowing glass as a Daytime student in 7th grade, and joined Team Production in 9th grade. After that year, Kenny faced some difficulties in his personal life that forced him to leave school and glassblowing. One year later, he returned to the hot shop and Hilltop Artists staff told him that he could rejoin Team…
read more

→
One of the inaugural students in the first Hilltop Artists classes, Paris has gone on to pursue a career as a glass artist. After graduating high school, she studied glass in college and under the tutelage of other glass artists. Paris even has glass color named after her, Paris Green. Hilltop Artists staff recently caught up with Paris while she was taking a class with Martin Janecky at the Corning Museum of Glass in New York.…
read more

→
Upcoming Events
Date/Time


Saturday

May 09, 2015


10:00am - 1:00pm



Event
Spring Glass Sale
Just in time for Mother's Day Don't worry about last-minu…read more
Date/Time


Wednesday

Jun 03, 2015


5:30pm - 6:00pm



Event
Arts Connect Spring Showcase
Celebrate Arts Connect Arts Connect participants learned about photog…read more
Date/Time


Sunday

Jul 12, 2015


11:00am - 7:00pm



Event
Art on the Ave
 Find us at Art on the Ave! Hilltop Artists will have a booth at this…read more
Date/Time


Tuesday

Aug 04, 2015


4:00pm - 7:00pm



Event
Arts Night Out
Join us for National Night out! FREE! and fun for all ages! Let'…read more
See More Events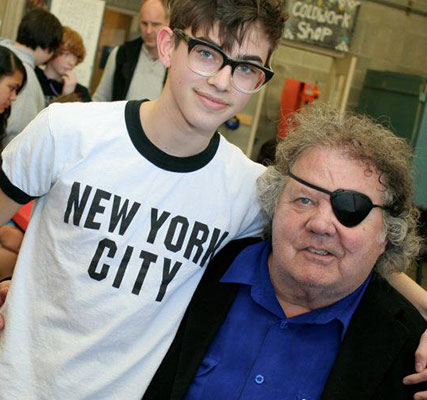 Hey! I am first heading line feel free to change me
Hilltop Artists provides youth, ages 11-20, with hot glass instruction, related arts training, and adult mentors focusing on increasing students' academic and interpersonal success.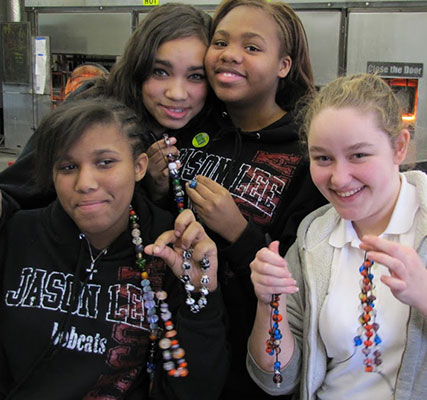 Hey! I am first heading line feel free to change me
Hilltop Artists is a 501(c)(3) nonprofit organization that relies on public and private donations. All contributions are tax-deductible to the extent permitted by law. In order to keep our programs tuition-free, we depend on the generosity of our supporters and advocates.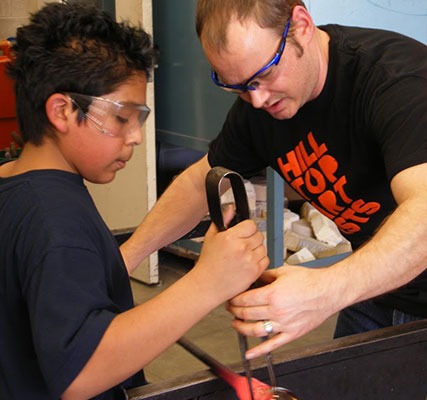 Hey! I am first heading line feel free to change me
Hilltop Artists is a community that believes in the power of volunteering to enrich the lives of our youth and the world around us. We have many ways for you to become involved with Hilltop Artists by volunteering.