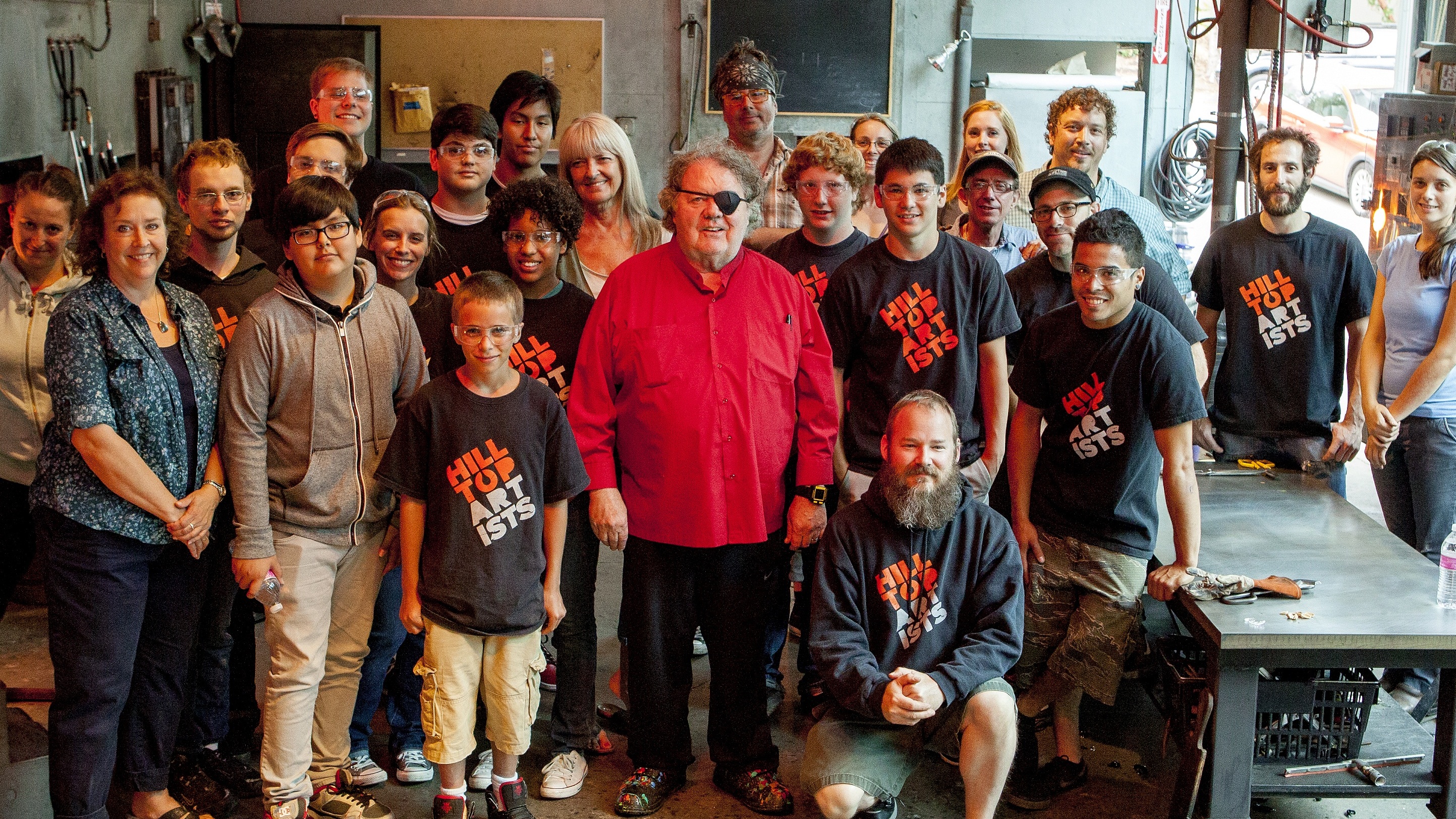 There Are Many Partnership Opportunities For All Levels
Hilltop Artists is part of a larger community. We thrive and grow due to the connectedness we have with others, other organizations, and other individuals.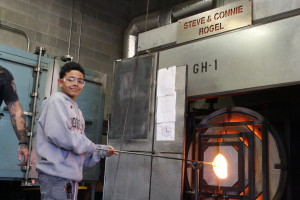 We are fortunate to be in a collaboratively-minded community, full of great partners. Currently, we have active partnerships with CHI Franciscan, Metro Parks – Wright Park Conservatory, MultiCare Health System, and with Biot, Tacoma's Sister City in France. If you are interested in building a partnership with Hilltop Artists, please email us at info@hilltopartists.org.
We have a multitude of opportunities for sponsors to partner with us – at our annual fundraising luncheon in the fall, at our booths at community festivals, and even opportunities to name a piece of equipment in our hot shop after you or your business.
2017 Better Futures Luncheon Sponsorship Opportunities
Are you interested in becoming a sponsor of our 2017 Better Futures Luncheon? Join us on Tuesday October 3rd at the Hotel Murano Bicentennial Pavilion, where we will welcome over 500 leaders and advocates in business, politics, health care, education, and arts. This is a favorite event among community members because this is where our students share how Hilltop Artists' programs, partnerships, and youth advocacy have expanded their dreams, opportunities and confidence.
A BIG thank you to our generous sponsors of the 2016 Better Futures Luncheon!
Sustaining Sponsor
Presenting Sponsor
Maestro Level
Contact us about how you can get your logo here!
Artist Level
Gaffer Level
Patron Level
Continued Support
IN-KIND DONATIONS:
Dale Chihuly, Chihuly, Inc. ● Pierce County Juvenile Court ● Tacoma Public School District ● Costco ● Home Depot ● Gateway to India● Business Examiner ● Lowe's ● Trader Joe's ● Stadium Thriftway ● Valhalla Coffee ● Walgreens ● Met Market ● Dean Allen Catering ● CORT Party Rental
HILLTOP ARTISTS IS SUPPORTED BY GRANTS FROM:
The Baker Foundation ● The Bamford Foundation ● City of Tacoma ● Eulalie Bloedel Schneider Foundation ● Florence B. Kilworth Foundation ● Forest Foundation ● Gary E. Milgard Family Foundation ● Gottfried & Mary Fuchs Foundation ● Greater Tacoma Community Foundation ● Harvest Foundation ● June and Julian Foss Foundation ● Left Tilt Fund ● Marco J. Heidner Trust ● McEachern Charitable Trust ● Medina Foundation ● M.J. Murdock Charitable Trust ● The Norcliffe Foundation ● Portland Bead Society ● Satterberg Foundation ● Sequoia Foundation ● Jean E. Thomson Foundation ● Titus Will Families Foundation ● Umpqua Bank