Hilltop Artists has given Tacoma students access to social and academic success through glass art for over 20 years. Our work is made possible in part through generous gifts from individual donors.
Thanks to the support of our community, over 600 students create, collaborate, and belong at Hilltop Artists. And, not one student pays tuition to participate in our programs! All of our students have access to the life-changing benefits of art because of caring adults like you!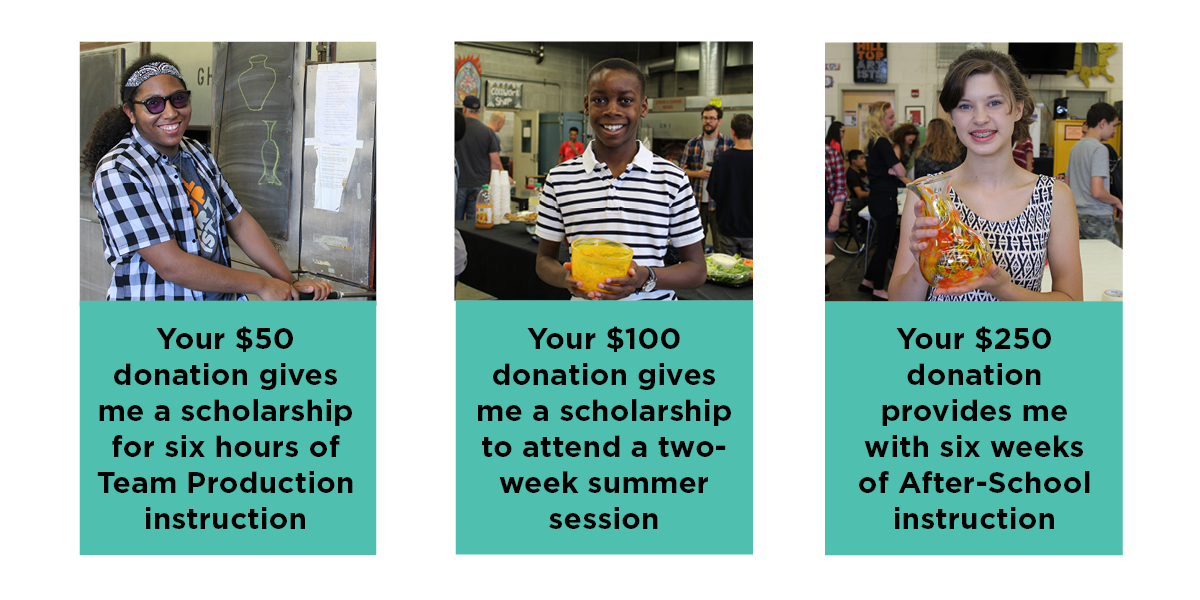 As always, your donations to Hilltop Artists are tax deductible. Please give today so that we can continue using glass art to connect our students to better futures. You can also donate by mailing your gift to Hilltop Artists, PO Box 6829, Tacoma, WA 98417 or by calling 253.571.7670. Thank you for supporting Hilltop Artists!
Questions?
For more information about giving opportunities, contact Kate Albert Ward or 253.571.7670
Hilltop Artists is a not-for-profit 501(c)(3) organization that relies on donors like you to help us continue connecting youth to better futures. All contributions are tax-deductible to the extent permitted by law. Tax Id# 91-1667476
Hilltop Artists values your privacy and will not sell or exchange addresses, phone numbers, or emails of our donors.